The beach
We are not directly located on the beach. This is why every morning you will be able to catch our free shuttle boat to discover Ile aux cerfs, Ilot Mangenie and Ilot Flamand, three of the most beautiful beach islets surrounding Mauritius.
Our boat will leave Otentic at 9.30am every morning before the rush starts. After a 30 minutes boat trip you will reach ile aux cerfs. From there we will tell you where to go to discover unspoiled coves of pure white sand and crystal clear water. Our boat will bring you back to Otentic at 1pm for lunch.
Iles aux Cerfs and l'Ilot Mangenie
These 2 islets are home to a very rich and diverse biodiversity thanks to its surrounding mangroves plantation. Borrow our kayaks and SUP to explore this amazing landscape.
If you like to kitesurf you will be able to launch your kite on one of the desert beach of ilot mangenie. After 15 minutes upwind you will reach Joyride, one of the best kitesurf spots of Mauritius.
Ilot Flamand
This amazing sand bar lies in the middle of the ocean between two sea passes right in front of the devil's point. The islet moves and changes shape every now and then after strong tides and currents.
It is also a compulsory stop for kite surfers doing the 25 kms long downwind between Pointe d'Esny and Trou d'Eau douce.
Otentic enables you to discover this magical islet when you join our half-day snorkeling excursion in 'Eau Bleue', one of the most extraordinary snorkeling spot of Mauritius.
Watch our snorkeling video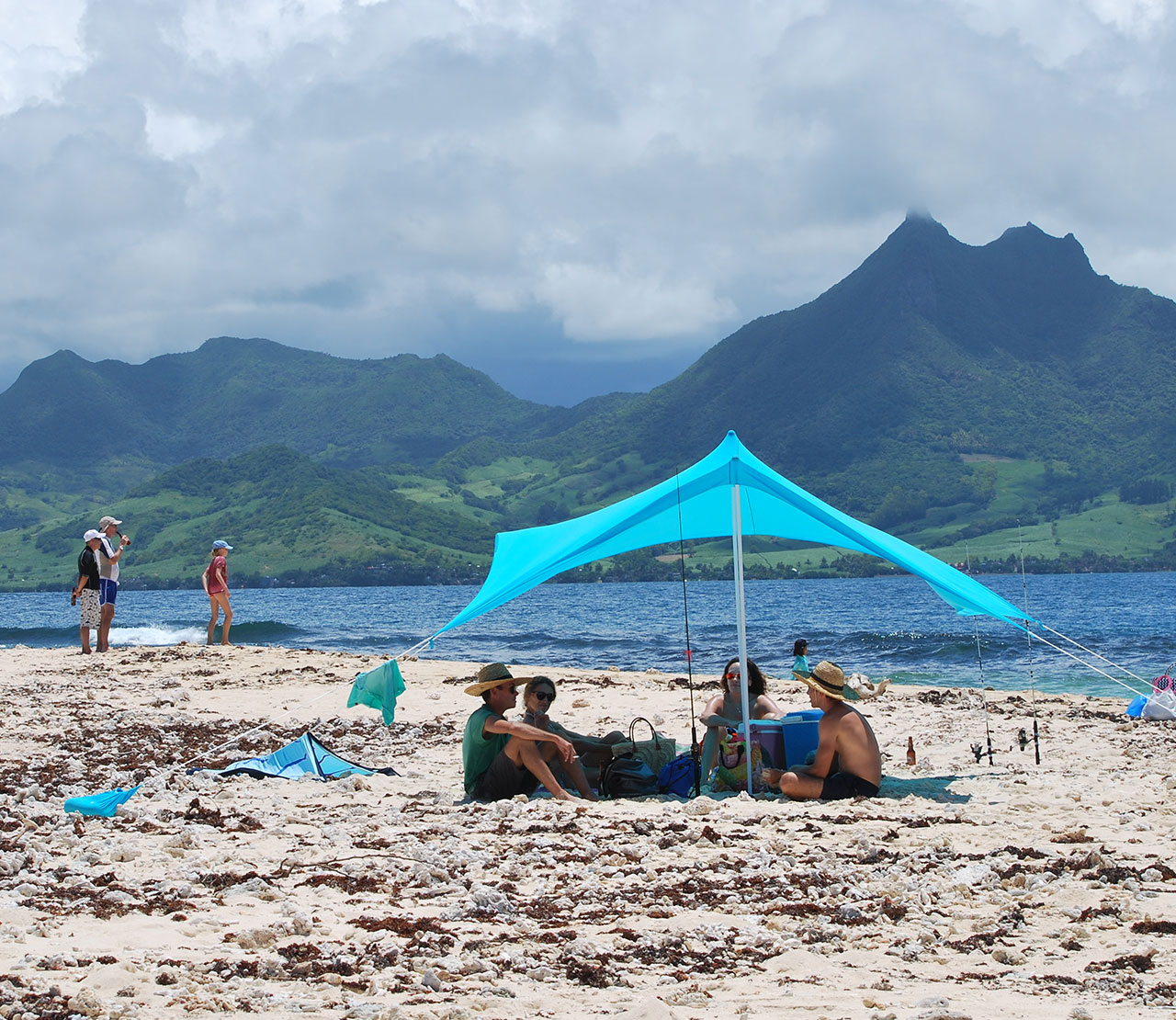 Your holiday starts here …
More queries
Ask us, we are here to help you